Petal Marquee Packages 2019/2020
The Petal Tent is beautiful to see at any venue. It comes with scalloped edging, sloping roof and a 20ft central pole with supporting chestnut poles surrounding the marquee.
The Petal Tent is available to hire on its own or as a package. If you only require the marquee then please contact us to discuss.
Our Packages
Inside the marquee you can have the choice of Fairy/String lighting, Festoon or Chandelier Lighting. We aim to make your lighting fit within the theme of your Wedding or Event.
Within the price of the below packages you will also be offered the choice of our professional catering tables in a selection of sizes along with our Chiavari chairs.
We also provide a selection of up to date centre pieces as a complimentary item per table, Once you have chosen a package we will provide you with a catalogue.
Included in the package is a standard size solid wood Dance Floor, perfect for the evening entertainment. If you require a floor to complete the whole marquee then please let us know so that we can discuss the pricing.
To help you plan we will provide you with a 3D layout of the marquee, the best time for this is once you have your final numbers and an idea of where you would like everything placed, the plan will give you a visual idea of the space available to you.
We also provide a site visit and consultation and it is included in the package price if the venue is within 2 hours, anything over we will talk to you about any additional travel costs.
We have two sizes of Petal Tents available to hire:
Seating area 12m x 12m with a 16m x 16m footprint which includes the guide ropes - can seat up to 120 people comfortably.
Seating area 18m x 12m with a 22m x 16m footprint which includes the guide ropes - can seat up to 160 people comfortably.
Ideally the ground needs to be even and soft.
When booking our Petal Marquee Packages you have the option to book extra equipment. Please click here for more details.
You also have the option to book our Ceremony Package.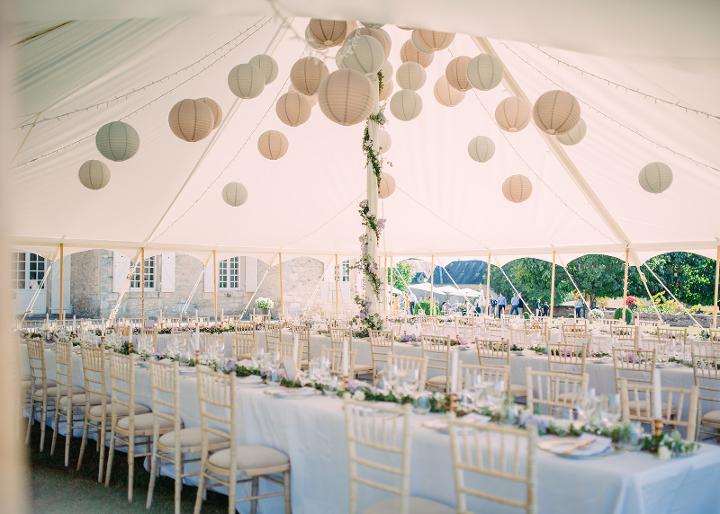 Please note that our packages do not include the cost of transport, or Installation and dismantle. Depending on distance, overnight accommodation may also be required.
This will all be priced following a site visit.