Equipment Hire
For Marquee or Lighting Package Clients Only
When booking one of our Marquee Packages or Bespoke Lighting Packages you have the opportunity to include more rental items, please see below what is available to you.
Tables
Our Professional Folding Plastic Catering Tables are included with the Packages to seat your number of guests but you have the option to hire extra tables if required.
6ft Rectangular Table seats 6 people W74cm L180cm H74cm
8ft Rectangular Table seats 8 people W74cm L242cm H74cm

5ft Round Tables seats 8 to 10 people W152cm H74cm

6ft Round Table seats 10 to 12 people W183cm H74cm

Please contact us regarding adding or hiring our Professional Catering Tables.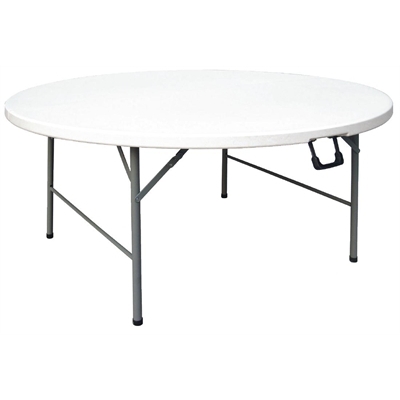 Wooden Dining Tables
These tables are not included within our Marquee Packages but are available to replace our Professional Catering Tables with a supplement.

The tables can also be added to our Bespoke Lighting Packages

Dimensions L210cm W90cm H74cm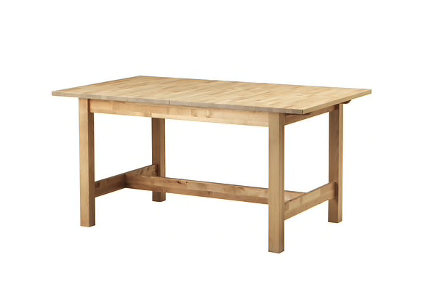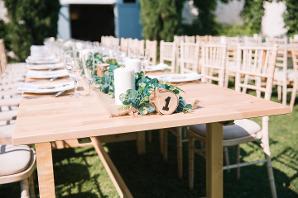 Tall Cocktail Tables
perfect for your champagne/cocktail reception or an additional extra to a Bar.
Dimensions W60cm H110cm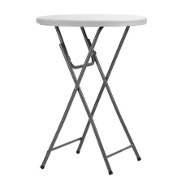 Chairs
Our Limewash finish Chiavari Chairs with ivory coloured seat pad are included within our Marquee Packages but you may require extra for your ceremony.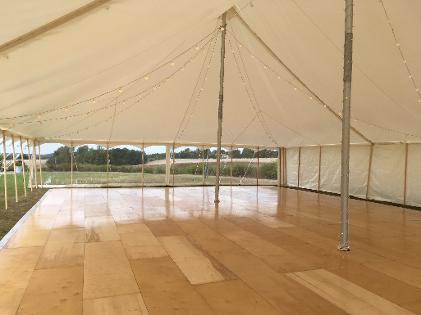 Luxury Hardwood Floor with Chrome Edging
Our professional Birch Hardwood Flooring system can be installed inside or outside our marquees. Sitting approx 20mm off the installed surface it is designed to improve* uneven grounds or simply serve as a base for additional flooring, carpeting or staging. The installation is completed with 6 inch wide aluminium edging to give your guests a gentle ramp onto to the floor surface.
* Surfaces that are sloping will be improved but please note that the flooring will continue to follow the lay of the land once installed.
4 Post Pagoda/Mandap
Our Rustic Wooden 4 Post Pagoda/Mandap is a beautiful addition to a wedding ceremony.